Pediatric Dentistry
The field of pediatric dentistry  is in a constant state of development, with a strong focus on prioritizing comfort, efficiency, safety, and conservative treatment approaches, which are essential when working with children. These principles hold true for adults, but instilling positive dental experiences from an early age and ensuring stress-free visits for both young patients and their parents is of utmost importance.
At Renew Dental Clinic, we are dedicated to investing in proven, contemporary equipment and materials to enhance the safety, speed, effectiveness, and overall enjoyment of dental appointments. Our Naperville pediatric dentists are committed to staying informed about the latest technological advancements, and our practice is renowned for its cutting-edge approach to care, coupled with a welcoming and child-friendly office environment.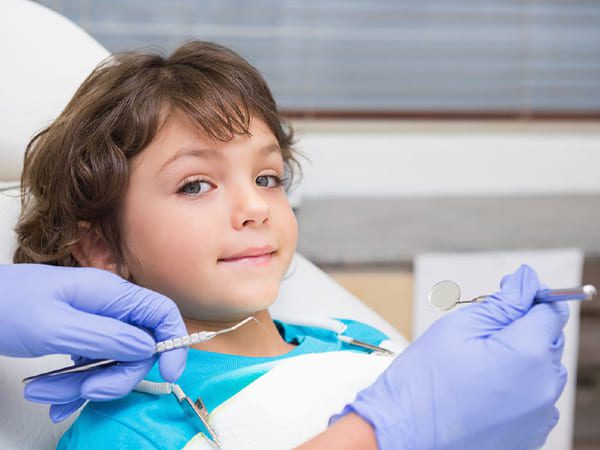 We have a specialized Pediatric Dentist with expertise in diagnosing and treating dental issues specifically in children. Our range of pediatric dental treatments includes:
Oral Assessment: Comprehensive evaluations of a child's oral health to identify and address any potential issues.
Tooth Fillings: Treatment for cavities, ensuring the preservation of a child's dental health.
Extraction of Teeth: When necessary, the careful removal of problematic teeth.
Treatment of Dental Injuries: Prompt and effective management of dental injuries to minimize long-term impact.
Treatment of Maligned Teeth: Addressing concerns such as crowding and protruding teeth to promote proper alignment and function.
Habit-Breaking Appliances: Specialized devices to assist children in breaking detrimental oral habits for improved dental well-being.
At Renew Dental Clinic, we are committed to nurturing healthy smiles and positive dental experiences for the youngest members of your family.