Dental Crown & Bridges
A dental crown, often referred to as a cap, is a protective covering placed on a tooth that has undergone a root canal treatment, suffered chipping, discoloration, or weakened structure, often due to decay.
Key Benefits:
Protection and Strength: Crowns safeguard the tooth and provide added strength, ensuring its longevity and functionality.
Improved Chewing: They enhance the ability to chew and bite, allowing for better oral function.
Restoration of Tooth Shape: Dental crowns restore the natural shape and appearance of the affected tooth, contributing to an aesthetically pleasing smile.
Prevention of Further Damage: Crowns act as a barrier against additional damage or decay to the treated tooth.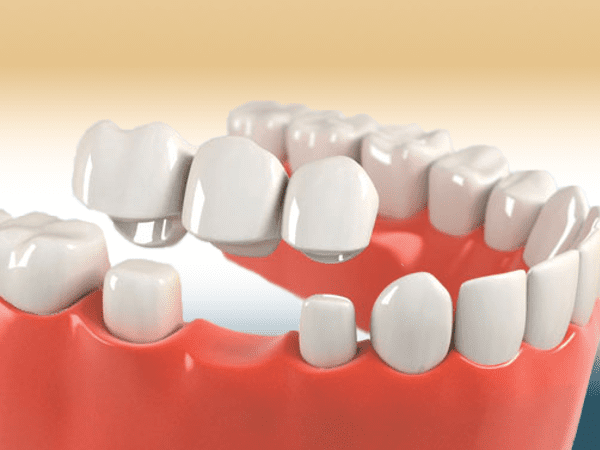 The placement of a dental crown involves a well-structured two-step procedure. Initially, the tooth undergoes preparation to accommodate the crown. Subsequently, an impression of the prepared tooth is taken and sent to a specialized laboratory. At this lab, crowns and bridges are meticulously crafted using cutting-edge materials that closely emulate the natural tooth, ensuring long-lasting durability.
During the interim period while the permanent crown is being created, a temporary crown is skillfully fashioned to protect the tooth. Once the final crown or bridge is ready, the tooth is scrupulously cleaned and prepared for placement. A specialized adhesive cement is then employed to securely affix the permanent crown or bridge in its designated position, completing the process with utmost care and precision.