Best Orthopedic Surgeon In Noida
Call +91 97114 08234 so we can discuss your needs
#1Best Orthopedic, Knee/Hip Replacement clinic in Noida
About Us
At Renew Orthopedic & Dental Clinic Noida, we realize that musculoskeletal holds key to your health and good living. That is why we are proud to be number one Orthopedic Clinic in Noida providing comprehensive treatment for entire musculoskeletal system with specialty in Joint Replacement, Bone, Muscle, Joint, Tendon & Ligament. Best Orthopedic Surgeon In Noida.
The dedicated orthopedic doctors in Noida at our clinic offer commendable medical services and treatments in various sub-specialization arenas that include :
Our Strengths
Why Choose Us
Commitment To Excellence
Our leadership collaborates to ensure optimal outcomes in all our endeavors by setting a high standard through their actions and exhibiting exemplary conduct.
Integrity And Honesty
Maintaining the highest levels of ethical standards, we keep the patient's interests ahead of the institution and demonstrating the courage to do only what is the right thing.
Compassion and Service
Fostering a culture where every one of us is committed to caring for patients and their caregivers beyond our duty.
What People Say
His expertise and skill in the field of orthopaedics were evident throughout my entire experience, and his willingness to answer all of my questions and address any concerns that I had was greatly appreciated…
Dr Ankur provides top-notch care all through the way. Love how he is totally dedicated to your wellbeing, committed to answer the smallest queries and address each of your concerns. Very satisfied and totally recommend his clinic.
Dr Ankur is very capable doctor. But what is more impressive about him is, he tells you what is the best treatment for you, even if it is a cheaper option. I had gone to him with a worn out knee…
Dr.Ankur singh is very good doctor,we are very satisfy after first visit. His behavior is so nice and all staff are very caring. Our experience is so good with doctor sahab.
It was a great experience with treatment and smile makeover…Dr.ANKUR & DR.SUCHI were very polite and professional..Happy with the result..if you are luking for the best treatment than one must visit this clinic
Doctor Ankur Singh is an excellent and a wonderful doctor. I was completely shattered and depressed with my sudden knee pain and arthritis. He handled my case with compassion which I needed at that point.
My entire family want to share my heartfelt gratitude towards Dr. Ankur Singh. He has conducted total knee replacement surgery for my, Mrs. Mradul Bajpai, both knees and ended my pains and sufferings.
Visited Dr Ankur Singh for treatment of my wife's ankle pain. He listens very patiently to all the queries. Very humble and gives adequate time to his patients. Thoroughly explains the reasons making the patient comfortable and we feel very secure…
Dr. Ankur is a fine and experience Ortho surgeon. His way of explaining treatment and listening patients problem is remarkable. Completely satisfied with the consultation.
Visited Dr Ankur Singh for treatment of my mother knees joint pain. He listens very patiently to all the queries. He is very humble and listen your concerns with very politely.
He is a very good doctor, the patient felt a lot better as soon as we consulted the doctor. He never asked us to do unnecessary tests. He is worried about the patient by heart and calls time to time to ask if the condition of the patient is better.
I met an accident by bike in November 2022, and i got fractured my lower leg then I contacted Dr. ankur sir, after investigation it cleared that I have compound fracture in both lower leg bones and there were too much of internal bleeding…
I had the incredible fortune of being under the care of Dr. Ankur for ACL reconstruction surgery on both of my knees, and I cannot express my gratitude enough. Dr. Ankur is not just an exceptional surgeon, but a true savior who has given…
I had consulted Dr. Ankur Singh after my mother fell down and broke her arm. Dr. Singh performed her surgery and took complete charge of her journey to recovery. His medical expertise coupled with his warm behavior and comforting words…
I have been knowing Dr. Ankur since last couple of years. He is one of the best orthopaedic doctors in the country. Back in early 2020 , I was under terrible pain in my back (later on diagnosed as slip disc) , in fact not able to get up from bed…
I recently visited Renew Orthopaedic centre for treatment of my mother's knee pain. Dr Ankur is a very knowledgeable and skilled orthopaedician. My mother has got so much relief from knee pain under his treatment…
He is a phenomenal doctor. Listens attentively & with curiosity, answers & attends to any and every question or concern very patiently & comprehensively, has extensive expertise and explains everything elaborately…
I underwent a screw fixation for scaphoid fracture in wrist. Dr. Ankur did a fantastic job and I am recovering well. He is very patient and calm with all the queries, and takes time to explain the procedure well. Highly recommended for any…
I recently visited the Renew Orthopedic and Dental Clinic , and I was very impressed with the care I received. The clinic is clean and well-organized, and the staff is friendly and helpful. I was initially referred to the clinic by my primary care…
Doctor Ankur is very experienced and good Arthroscopic surgeon, my knee ligament Arthroscopic surgery was done by Dr Ankur and day by day I am recovering now. God forbid this happens, but if you required Joint replacement…
Mission & Vision
Certainly, here's a sample mission and vision statement for an orthopedic clinic
Our Mission
Our goal is to provide unsurpassed orthopedic services in terms of arthroscopy, sports medicine, and rehabilitation. Our team comprises of dedicated physicians, who are committed to providing the most outstanding orthopedic treatment at our clinic.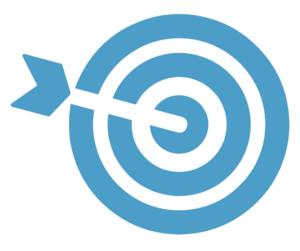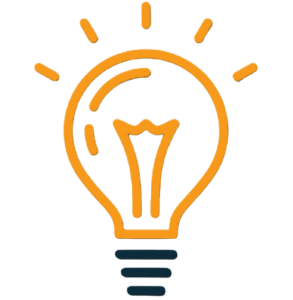 Our Vision
The establishment of our center of excellence that serves athletes' heath care facilities were at their early stages.
We aspire to provide patients with the ultimate in orthopedics and modern sport medicine, which should be accessible to all.
Careers of our most revered athletes will be fostered by us so that they may achieve excellence in their sport endeavors nationally and internationally, with our advanced physiotherapy section backing us.