Best Orthopedic Clinic In Noida
Call +91 97114 08234 so we can discuss your needs
Renew Orthopedic clinic in Noida
We Provide Care
At Renew Orthopedic & Dental Clinic Noida, we realize that musculoskeletal holds key to your health and good living. That is why we are proud to be number one Orthopedic Clinic in Noida providing comprehensive treatment for entire musculoskeletal system with specialty in Joint Replacement, Bone, Muscle, Joint, Tendon & Ligament. Best Orthopedic Surgeon In Noida.
The dedicated orthopedic doctors in Noida at our clinic offer commendable medical services and treatments in various sub-specialization arenas that include :
Best Orthopedic, Knee/Hip replacement, Ankle, Foot Joint Replacement and Arthroscopy in Noida
Our Professional Best Orthopedic & Dental Care Can Be Trusted
The specialty of orthopedics deals with the bones, muscles, ligaments, and tendons of the musculoskeletal system of the body.
Dr. Ankur Singh
Orthopedic Surgeon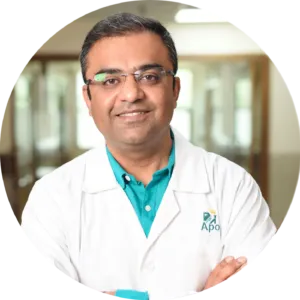 Dr. Suchi Singh
BDS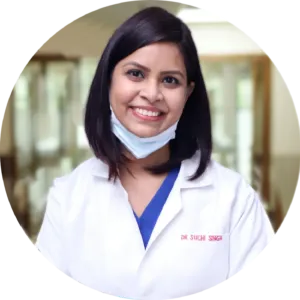 Our Gallery
Dr. Ankur Singh is a reputed Joint Replacement Surgeon and Orthopedist in Noida with over 11 years of experience. He has pursued his DNB – Orthopedics/Orthopedic Surgery from Max super specialty hospital, Delhi in 2015, Diploma in Orthopaedics from Karnataka Institute of Medical Sciences, Hubli, (KIMS) in 2013, MBBS from Kasturba medical college, Mangalore, Manipal University and Karnataka in 2010. He currently practices at Apollo Spectra Hospital – Greater Noida in Nsg Society(Greater Noida) and Renew Orthopedic And Dental Clinic in Sector 47(Noida). He holds membership of Delhi Orthopedic Association and Karnataka Orthopaedic Association.
What People Say
Dr. Ankur Singh is incredible.Not only has he taken great care of my mother health, but also he is lovely to speak with at every appointment. He takes time with the patient to help them with their health issues! I highly recommend him to anyone looking for a specialist.
Dr. Ankur Singh is a true gentleman and a great surgeon. I have worked with him for a short duration but even during such short time he won my heart with his dedication and hard work and his skill and attitude towards patents, colleagues and seniors…
Excellent expertise a great orthopedic doctor very focused and care oriented…. Above all he has angelic effect in his treatment. A great professional undoubtedly.
Dr ankur is not only a good doctor but also a compassionate and smart working human being. I highly recommend his services and personally vouch for his skills.
Dr Ankur singh has done a spectacular job in handling my situation. He seems to be a very experienced doctor by the way he gave me suggestions to cure my fracture.
Met him for my mother. He explained the situation very calmly . Gave good suggestions and treatment taking care of minutest details. She is responding well. Would recommend him to all for any long term problem related to bones.
Dr Ankur is very good for Ortho issues, I contacted him for my son and he very efficiently diagnosed the problem. The medicines and injections prescribed have worked really well and we can see the improvement.
Dr. Ankur Singh is a very proficient doctor. He takes personal interest in all his cases and always acts in patient's best interest.
Dr. Ankur Singh a renowned name not only in NCR but around the country.We visited him for frozen shoulder and under his guidance l am well and doing all my work as usually. He is a visiting Dr. Ankur at Aligarh also. It's a great advantage
One of the finest and talent orthopaedian in Delhi NCR. Have good listening talent for patient's issues and amazing hands skills. His prescription are so elaborated that it feels so good to read each and every points about patient's complaints…
Dr. Ankur Singh is allrounder Orthopedician. We consult him for my mother's Knee Replacement in Apollo Spectra Hospital, Greater Noida. The way he handled this case and provide us homely feeling is just outstanding. Thanks Dr. Ankur Singh
I visited Dr. Ankur clinic 10 days back for treatment of my shoulder ( cuff tear ) pain occurring for last 4 months. I had no relief despite continuous treatment. Dr. Ankur diagnosed the issue going through past history of case and promptly diagnosed…
Dr. Ankur Singh had got rid of the severe pain on my right heel. One of the best Orthopaedic surgeons I had come across. A Truly professional and friendly personality.
He listens very patiently and diagnose the issue quickly. He remembers me, my problem and treatment given, even after 3 years. This time, I consulted for my son's back pain problem and extremely happy with his treatment and personalized…
Dr. Ankur is a patient listener and provides all the feedback to queries/confusions we have in our mind. His observations and his way of explaining in simplistic manner are amazing that helps think to take to right decisions at right time…
Dr. Ankur Singh is one of the highly qualified and genuine doctor i have seen so far. Very approachable and friendly. I strongly recommend him for your any orthopaedic and joint problem.
Dr. Ankur singh did a great job with my first ever back problem. He explained everything to me in a very clear manner. He was also kind and friendly. All of the staff was great – they were helpful, patient and helped in my quick recovery.
A doctor in the real sense of the word, with a calming and reassuring aura. He listens patiently, is compassionate and his professional integrity is beyond reproach. First meeting and one feels he's the God send. I'm 81+ and he reminds…
Doctor Ankur is very experienced and good Arthroscopic surgeon, my knee ligament Arthroscopic surgery was done by Dr Ankur and day by day I am recovering now. God forbid this happens, but if you required Joint replacement…
I recently visited the Renew Orthopedic and Dental Clinic , and I was very impressed with the care I received. The clinic is clean and well-organized, and the staff is friendly and helpful. I was initially referred to the clinic by my primary care…
I underwent a screw fixation for scaphoid fracture in wrist. Dr. Ankur did a fantastic job and I am recovering well. He is very patient and calm with all the queries, and takes time to explain the procedure well. Highly recommended for any…
He is a phenomenal doctor. Listens attentively & with curiosity, answers & attends to any and every question or concern very patiently & comprehensively, has extensive expertise and explains everything elaborately…
I recently visited Renew Orthopaedic centre for treatment of my mother's knee pain. Dr Ankur is a very knowledgeable and skilled orthopaedician. My mother has got so much relief from knee pain under his treatment…
I have been knowing Dr. Ankur since last couple of years. He is one of the best orthopaedic doctors in the country. Back in early 2020 , I was under terrible pain in my back (later on diagnosed as slip disc) , in fact not able to get up from bed…
I had consulted Dr. Ankur Singh after my mother fell down and broke her arm. Dr. Singh performed her surgery and took complete charge of her journey to recovery. His medical expertise coupled with his warm behavior and comforting words…
I had the incredible fortune of being under the care of Dr. Ankur for ACL reconstruction surgery on both of my knees, and I cannot express my gratitude enough. Dr. Ankur is not just an exceptional surgeon, but a true savior who has given…
I met an accident by bike in November 2022, and i got fractured my lower leg then I contacted Dr. ankur sir, after investigation it cleared that I have compound fracture in both lower leg bones and there were too much of internal bleeding…
He is a very good doctor, the patient felt a lot better as soon as we consulted the doctor. He never asked us to do unnecessary tests. He is worried about the patient by heart and calls time to time to ask if the condition of the patient is better.
Visited Dr Ankur Singh for treatment of my mother knees joint pain. He listens very patiently to all the queries. He is very humble and listen your concerns with very politely.
Dr. Ankur is a fine and experience Ortho surgeon. His way of explaining treatment and listening patients problem is remarkable. Completely satisfied with the consultation.
Visited Dr Ankur Singh for treatment of my wife's ankle pain. He listens very patiently to all the queries. Very humble and gives adequate time to his patients. Thoroughly explains the reasons making the patient comfortable and we feel very secure…
My entire family want to share my heartfelt gratitude towards Dr. Ankur Singh. He has conducted total knee replacement surgery for my, Mrs. Mradul Bajpai, both knees and ended my pains and sufferings.
Doctor Ankur Singh is an excellent and a wonderful doctor. I was completely shattered and depressed with my sudden knee pain and arthritis. He handled my case with compassion which I needed at that point.
It was a great experience with treatment and smile makeover…Dr.ANKUR & DR.SUCHI were very polite and professional..Happy with the result..if you are luking for the best treatment than one must visit this clinic
Dr.Ankur singh is very good doctor,we are very satisfy after first visit. His behavior is so nice and all staff are very caring. Our experience is so good with doctor sahab.
Dr Ankur is very capable doctor. But what is more impressive about him is, he tells you what is the best treatment for you, even if it is a cheaper option. I had gone to him with a worn out knee…
Dr Ankur provides top-notch care all through the way. Love how he is totally dedicated to your wellbeing, committed to answer the smallest queries and address each of your concerns. Very satisfied and totally recommend his clinic.
His expertise and skill in the field of orthopaedics were evident throughout my entire experience, and his willingness to answer all of my questions and address any concerns that I had was greatly appreciated…